Storm resistant louvers for all situations and needs
Wide's storm louvers type SP-(B) is especially suitable for projects where low pressure drop and noise is extra important. The storm louver have vertical vanes, ensuring high separation of rain and fog, as well as integrated drip tray to drain out water accumulated during air intake. Optimal performance is obtained between 2- 6 (4) m/s. The storm louver is made of seawater resistant aluminum (AA6063).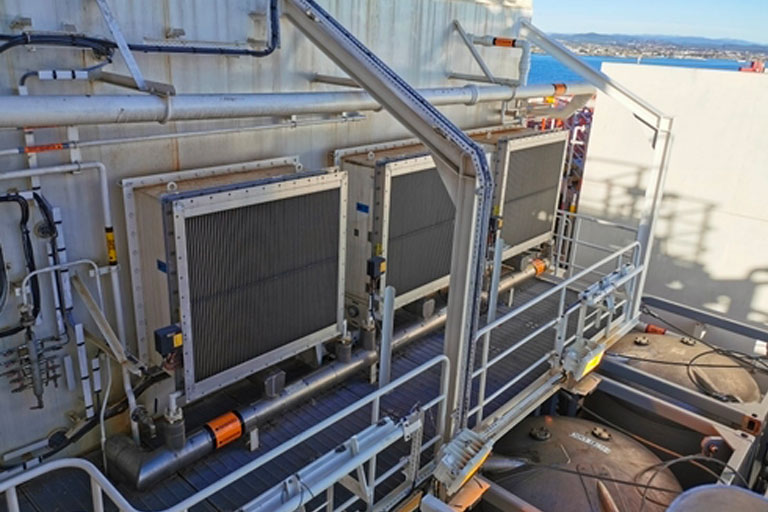 In need of storm resistant louvers?
Contact us for a noncommittal chat about storm louvers and how we can help. 
Your preferred vent supplier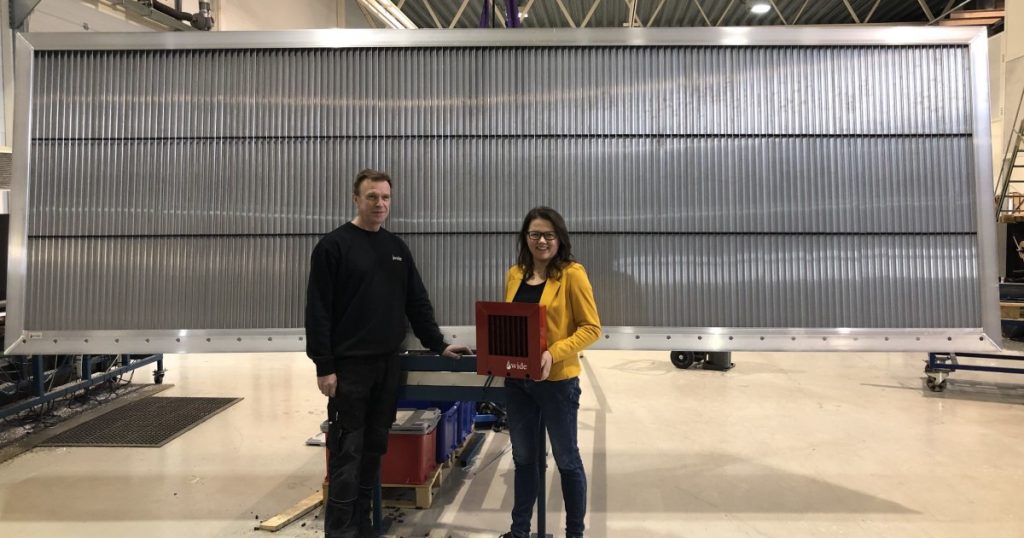 Wide Industries is the supplier of air intake systems, ideal for anywhere rain, fog, snow, and ice can occur. Using "standardized tailoring", we optimize the air intake to meet increasingly extreme and demanding weather conditions.
Our ventilation louvers are installed as the first stage of an air intake system. The ventilation louver have vertical vanes which ensure high efficiency while providing a low pressure drop and sound levels. The ventilation louver has an integrated drip tray, ensuring that collected water is drained from the air inlet. The ventilation louvers are available in seawater-resistant aluminum, square, or any other shape.
When further filter protection is required, we offer our Wide DropSafe filters. Wide DropSafe was developed in collaboration with Filtrair. It has a water-repellent surface that collects water and salts and drains it through a patented waterproof bottom. The Wide DropSafe filter filtration level can be adapted to each situation and needs.
Some of our customers/projects
We have customers all over the world and in every industry.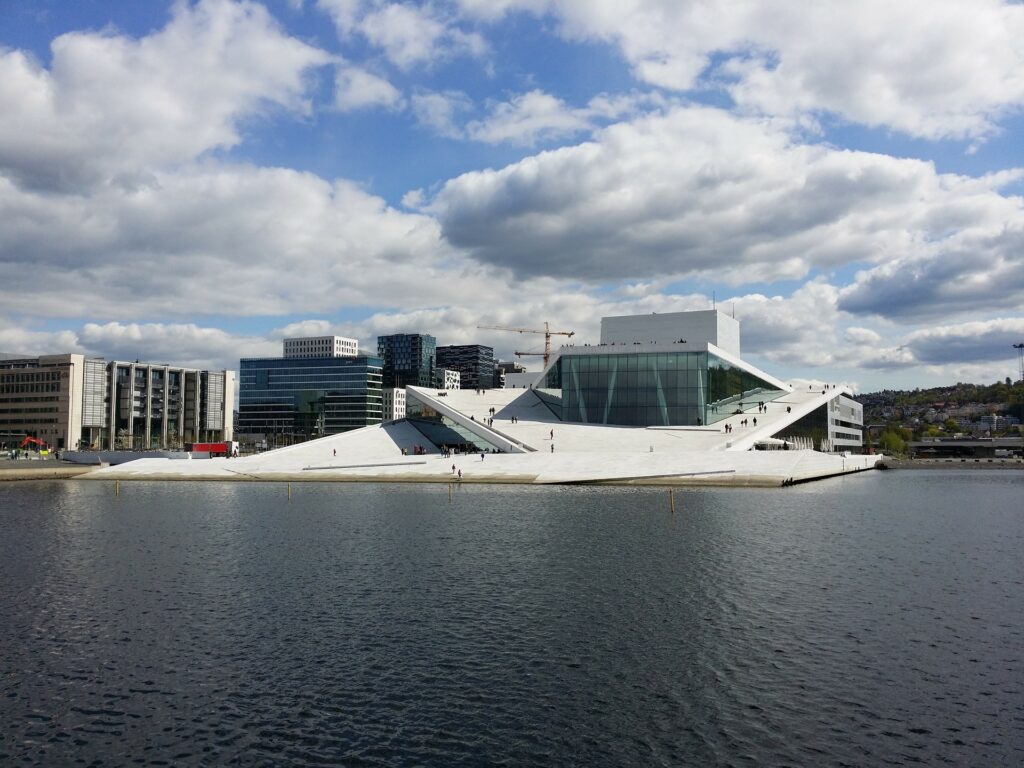 Wide Industries is a proud supplier of air intake grids to the Norwegian Opera, the Norwegian Parliament, and the Norwegian Petroleum Directorate.
We deliver everything from small intake grids at the size of A4 sheets, up to large projects where the air intake covers large parts of the wall.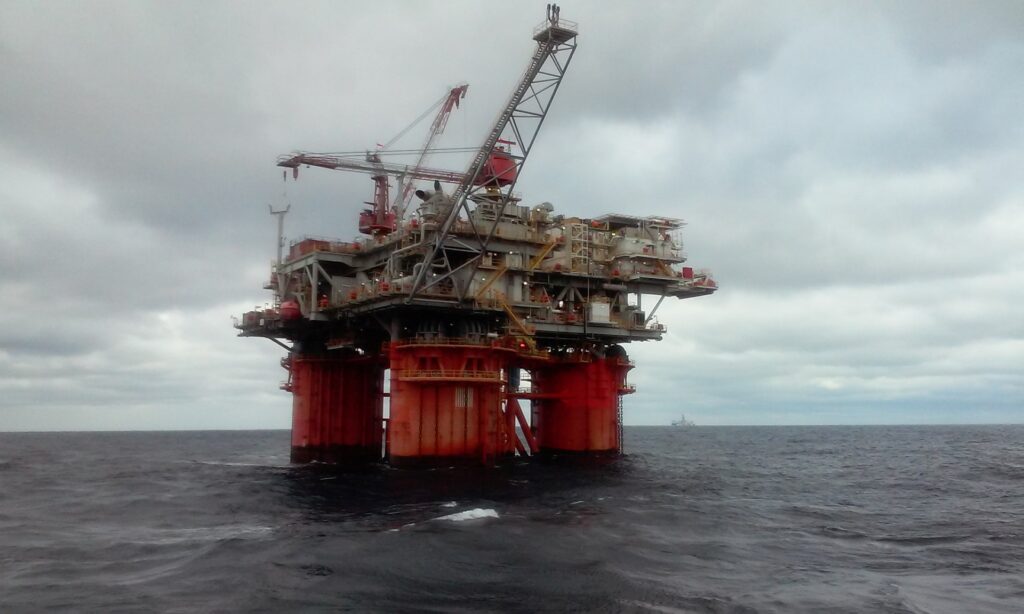 We have delivered ventilation systems to the offshore market since the mid-nineties.
Our customers cover a wide range, from large multinational companies like Equinor to small local entrepreneurs who build our products and solutions into their projects.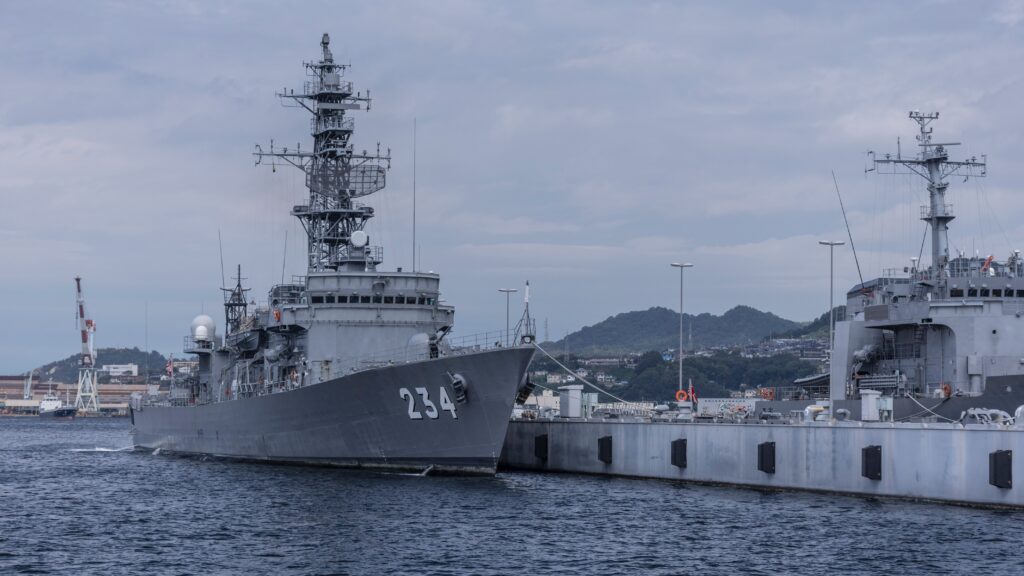 Around the world, there are a wide number of ships with Wide's air intakes. For example, New York Water Taxi, coast guard ships, cruise ships, and life support boats use our solution, where a heating cable ensures open-air intake – even in arctic regions.
For over 25 years we have delivered quality products adapted to "on and off shore". Extensive testing in-house and very good feedback from the market makes Wide's ventilation products a safe choice.
Get in touch for a noncommittal ventilation chat!